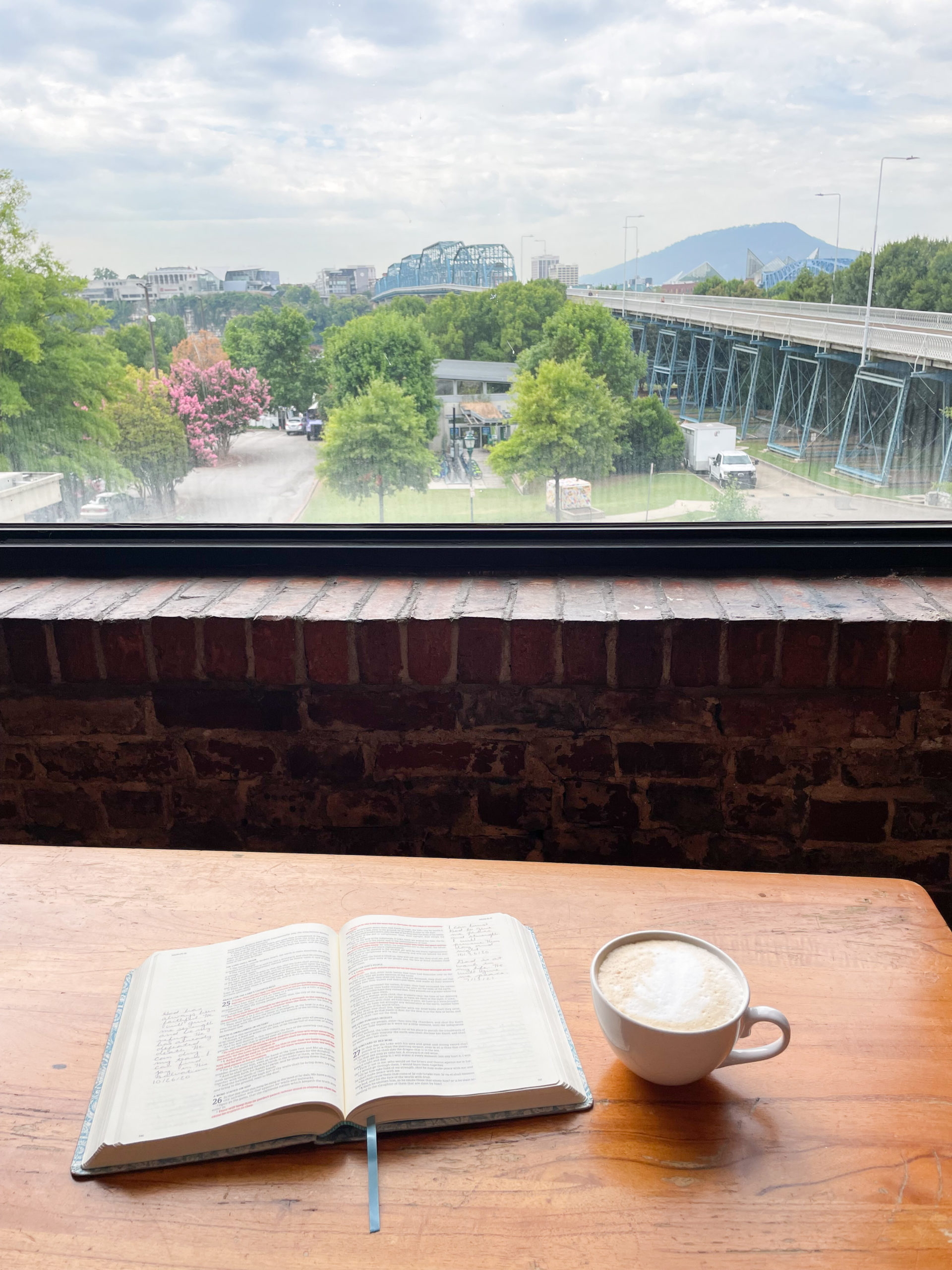 We live in a culture that is wildly obsessed with success. Having a flourishing career, making money, owning a home, and living up to some ideal of "The American Dream" has become all-consuming for many people. Don't get me wrong; none of those things are necessarily bad. There is nothing wrong with making money and owning things, but when achieving those things becomes our standard of success, it is likely that we will end up feeling empty in the end.
If we want to live truly satisfying, successful lives, we may need to redefine our definition of success. The Bible tells us clearly what the key to true success is:
Joshua 1:8
This book of the law shall not depart out of thy mouth; but thou shalt meditate therein day and night, that thou mayest observe to do according to all that is written therein: for then thou shalt make thy way prosperous, and then thou shalt have good success.
True success is found in living a life based on God's Word. This formula that God outlined for Joshua before going into the promised land can also help us find true success in life as well. By redefining success as talking about God's Word, knowing God's Word, and doing God's Word, we will find the satisfaction we are looking for.
TALK ABOUT GOD'S WORD
God told Joshua that the law should not depart out of his mouth. This command to Joshua was likely referring to God's previous command to his people found in Deuteronomy.
Deuteronomy 6:6-7
And these words, which I command thee this day, shall be in thine heart: and thou shalt teach them diligently unto thy children, and shalt talk of them when thou sittest in thine house, and when thou walkest by the way, and when thou liest down, and when thou risest up.
The truth of God's Word should be a constant centerpiece of our conversation. How much of our talking is centered around the Word of God? Even if we're not talking directly about God's Word, it should have an influence on all of our conversation. If someone listened to everything I said for a day, would it be obvious that I'm a Christian? Or would they be surprised to find out that I'm a believer? What is in my heart will always come out of my mouth.
KNOW GOD'S WORD
If what is in my heart will always come out of my mouth, I want to make sure I fill my heart with the truth of God's Word. I can't talk about God's Word if I don't know it. So how can I know God's Word?
Read God's Word
I can't know God's Word if I don't read it. A daily Bible reading routine is the very foundation of knowing God's Word. As I have read God's Word over and over through the years, its truth has become familiar to me. There's so much that I still don't know, but simply reading the Bible over and over again increases my understanding over time.
Meditate on God's Word
"Meditate" is the word God specifically used in His command to Joshua. This word means to muse or to think about. My mind is constantly turning; what if I brought those wandering thoughts captive and spent my time thinking about Scripture? This allows the truth of God's Word to sink deeply into our hearts, and eventually it will be sure to come out in our lives.
Memorize God's Word
I hate to admit it, but this is something I struggle to do. When I was a kid, Scripture memory came easily to me. I still remember many of the verses I memorized in church. The older we get, the harder memorization becomes, but hiding God's Word in our hearts is still a vital part of building a life based on the Word of God. Memorizing Scripture and meditating on Scripture go hand in hand—as we meditate on a verse, it will become more deeply engrained in our hearts.
DO GOD'S WORD
It's not enough simply to know God's Word and talk about God's Word; I must actually live out the truth of God's Word in my life. God told Joshua that the whole point of meditating on God's Word day and night was so that he would be able to do the things it taught. However, no matter how well I know God's Word, I will be endlessly frustrated if I try to apply it to my life in my own strength. This can only be done through the power of the Holy Spirit. When we trust Christ as Savior, the Holy Spirit comes to dwell within us. He will give us the strength we need to follow God's Word if we stay sensitive to His guidance.
As I was writing this blog post, I received an email from our landlord with information about renewing our lease for another year. If I defined success like the world defines it, I could easily be frustrated that we haven't bought a house yet. But when I define success as living a life based on God's Word, I can have peace in knowing that we're right on track in God's eyes. I can be thankful for the amazing place He has provided for us to live. And I can keep serving Him joyfully. After all, this world is not my home. I'm here for a short while to reach others with the gospel. If I can accomplish that, I know I will be successful in God's eyes. And that's all that matters.